REGISTRATION FEES (in USD/ JPY)
Fees apply to payments received prior to the indicated deadlines.
VAT is included in the indicated amounts.
Full participants - Industry/ Academics/ NGO representatives
Physicians, medical and welfare workers
Others (Exhibition visitors)
EARLY BIRD RATE

UNTIL 13 SEPTEMBER, 2023
LATE/ ON-SITE rate
from 14 SEPTEMBER, 2023
* Online registration in advance is not required.
FEES FOR FULL PARTICIPANTS INCLUDE:
Admission to the scientific sessions
Admission to the commercial exhibition
Refreshments as per the breaks in the program
Certificate of Attendance
PAYMENT METHODS:
Payment of registration fees must be made in JPY after completing the registration process. You can pay by credit card.
Accepted credit cards: Visa, MasterCard or American Express.


Please ensure that the name of the conference and participant are stated on the bank transfer.
Bank charges are the responsibility of the participant and should be paid at source in addition to the registration fees.
Registration will only be valid upon receipt of the full payment by the registration department according to the deadline indicated. An email confirming registration will only be sent after receipt of the required fees.
Outstanding payments will be collected on-site and charged the on-site rate. A copy of the bank transfer (or other proof of payment) will be required in the event that registration fees were not credited to the Conference account on time.
CANCELLATION POLICY
All cancellations must be emailed to inage2023-j@cs-oto.com or reg_inage23@kenes.com prior to the below deadlines. Refund of the registration fee will be as follows:
Cancellations received until and including 13 September 2023 – full refund
From 14 September 2023 – no refund will be made
GUEST ATTENDANCE POLICY
All event activities (including educational sessions, meal functions, exhibition hall, etc.) are exclusively reserved for registered attendees. Non-registered guests (including children, family members, colleagues, etc.) are not allowed in any of the event areas. Badges provided at registration are required for entrance into all functions and will be strictly enforced.
INAGE 2023 REGISTRATION DEPARTMENT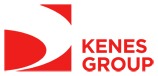 E-mail: reg_inage23@kenes.com
Tel. +41 22 908 0488 Ext. 294 / +81 52 508 8510